Once per year, Tampa gets lit up. And it's not during the holiday season, but a unique collection of artists get together and decorate Downtown Tampa. Which was perfect for use since we were staying downtown at The Barrymore Hotel Tampa. There's also a Festival of Lights in St. Augustine, you should totally check it too.
Lights on Tampa Festival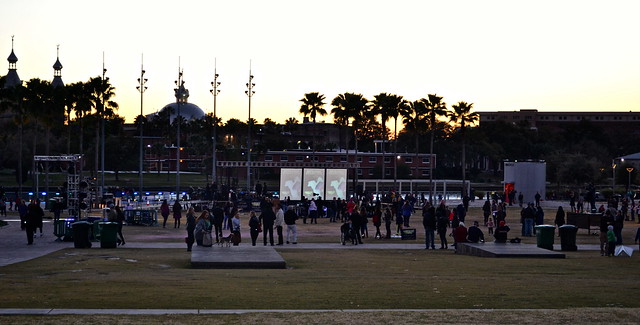 What Lights on Tampa is All About?
This is a festival that highlights seven art installations: Sky Striker, HEARD, FL, Glowing River, Recurrence, Urban Pixels, UpLit, and Shawdow.
It consists of turning buildings into illuminated art
It lasts two nights – usually mid-February
The Light On Tampa festival is the result of a partnership between the City of Tampa's Art Programs Division and the Public Art Alliance
It all started in 2006
The objective was to put the spotlight on Tampa
It happened again on 2009 when Tampa hosted the NFL's Super Bowl XLIII
And once more in 2011, 2012 just happened again on February 2015
In 2010 it was recognized as one of the 50 most significant art programs in the U.S. in the last 50 years