Guest Post from my blogger friend and travel lover, Anil Polat, from foXnoMad.
Part of any good security strategy is to learn from what the other side is doing. You can't prevent a great pickpocket or avoid getting robbed at knife point – these things unfortunately happen from time to time. What you can do though is minimize your losses by being shadier that the person stealing from you.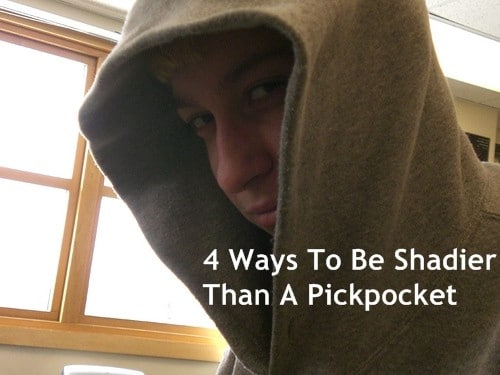 Your personal security plan needs to have many legs to stand on as well as distractions to keep your real valuables safe.
1. Distribute Your Money
Always distribute your valuables in several places when you travel. This includes both on your person, in your bag, and your hostel or hotel room. Never keep all of your money in the same place. Hide some in deep in your socks, in the side of your underwear or in a bra, in the front pocket as well. While you may get robbed or pickpocketed you'll still have money in some or all of the other places.
For extreme circumstances do the same and have some money hidden in your hotel room too. Some in the safe if there is one and inside of a dirty sock in your laundry. Have kids? Their toys make great hiding spots.
2. Use A Decoy
Your wallet is the first target of any pickpocket so make it where you keep your least valuable stuff. Put in a small (but not tiny amount) of money along with some of those unactivated credit cards you get in the mail. If you don't get any in the mail cancel your current card and request a new one from your bank – instant decoy. Include a student ID or some other photo identification with no personal information on it. A wallet without an ID might give you away.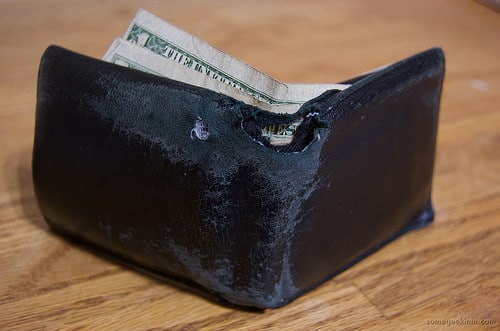 Make sure your wallet doesn't have sentimental value and ladies never keep important things in a big purse. They are very easy targets.
3. Set a Trap
This one works if you really want to screw over or catch a pickpocket. It won't work in all places but if your bank offers a free checking account or credit card with no fees and is free open one up. Keep this card (with no money in the account) in your decoy wallet. If it's stolen call the credit card company or bank right away to let them know.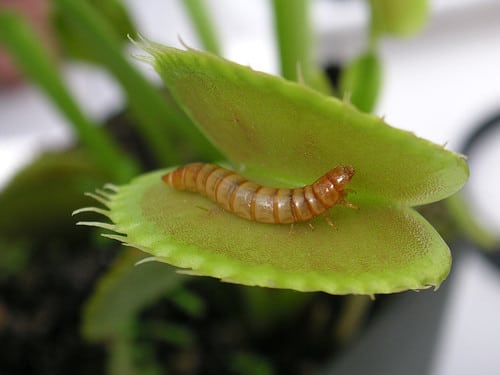 In most countries the companies will keep close track to see where and if that card is used. If there happens to be a camera at the first place the pickpocket tries to use the card you may be in luck.
4. Make Your Things Ugly
There are lots of websites on how to make your digital camera ugly but the same premise goes for all of your valuable electronics. Get over the need to keep your things shiny since they won't do you any good if they're enticing and get stolen. Stickers, worn duct tape, and ugly carry bags work too.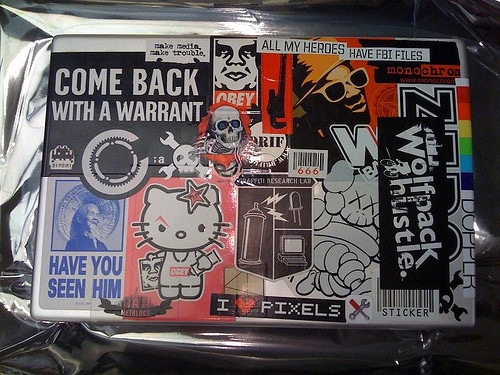 Oh, and that iPhone – be careful where you flash it. If you're traveling in a place and worried about the area bring along the cheapest, oldest Nokia you can find and save the Twittering until you can get back to the hotel.
Be Creative and Add More Legs
There are plenty more ways to be shadier than thieves – be creative! Unique hiding spots (I like stinky places like socks), decoys, and other tricks are fun to come up with and there are almost an unlimited number of them. The important thing is to have more than one 'self-security plan' and have your strategy stand on many legs.
[photos by: plasticstalker, Photos8.com, somegeekintn, blmurch, seanbonner]
Bio


Anil Polat, is a traveler and travel enthusiast who has spent his entire life traveling, studying cultures, and picking up tricks along the way. He writes foXnoMad to help you travel smarter."