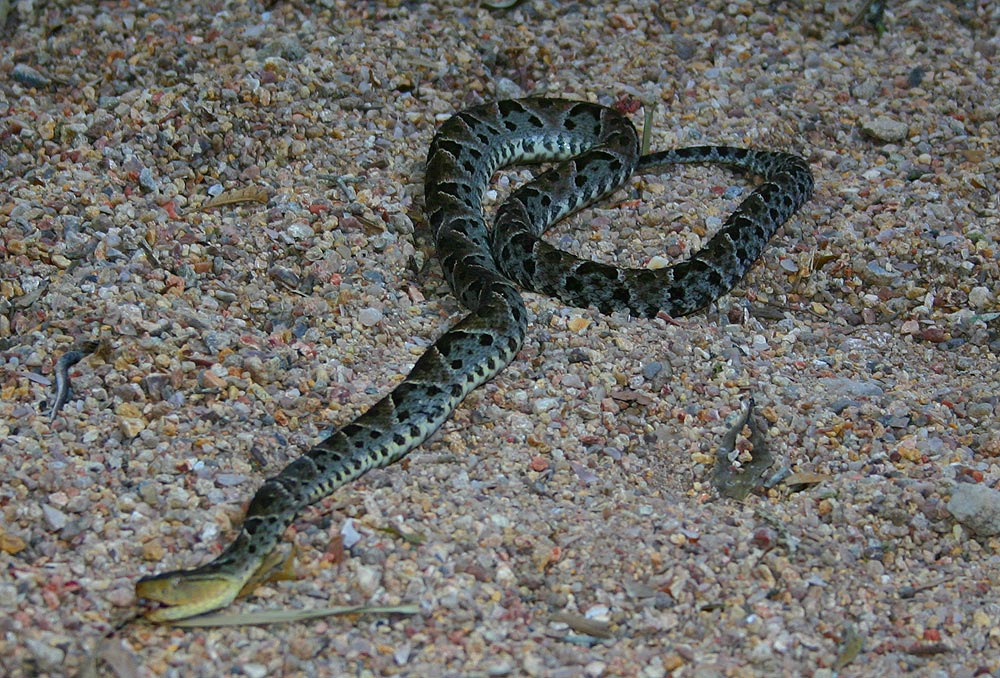 What is the most deadliest snake in Costa Rica and Central America? The Fer De Lance and in Costa Rica it can be found in the Corcovado National Park and some other rain forests.
Find out the 7 deadly sins of this amazing creature:
1. This venomous snake thrives and isn't shy in areas inhabited by people where large rat populations exist.
2. This potent snake can inject around 260 mg of venom per bite and the record says that some can even inject 800mg!
Check out the best places for wildlife viewings in Costa Rica. 
3. One single bite from the Fer De Lance has the power to kill at least 32 people!
4. When paired with it's edgy disposition and its large size, long fangs and high venom production makes it one of the most dangerous yet fascinating creatures in Costa Rica.
5. Reason why it's extra dangerous: the venom contains an anticoagulant and causes hemorrhaging.
6. It passes the day coiled up and hidden in vegetation then at dusk it hunts along roads or trails through dense grass and forest.
7. Unlike other large vipers, the Fer-de-lance isn't threatened away, but is more likely to strike. It is well aware of its deadly venom and feels no fear!
For More Great Info Get Your Book NOW!
.