Guest Post from my blogger friend and travel lover, Anil Polat, from foXnoMad.
Travelers know that underwear, socks, and a good backpack are essential travel items that you can't leave home without. There are 4 other things you can pack that won't weigh you down too much, come in handy, and may make it easier for you to travel lighter in the long run. These along with a proper packing method can make you trip a lod more enjoyable.
1. Laptop
The average 2.75 kilo laptop can replace many other items you don't need to travel with. You can use your laptop instead of a cell phone, send pictures to friends as you travel, and get quick responses to your questions about (say, Costa Rica) from Twitter.
Don't have an Internet connection? You can still watch your favorite saved movies and DVDs, send emails using offline Gmail, and have a great editable travel journal at your fingertips.
2. Books
Though they can be heavy and don't have an on/off switch, a good book doesn't need a power outlet, won't be unusable if it gets wet, and not something most thieves are after. While you might want to keep a shiny iPhone or Kindle out of sight in some places a book is generally safe to open anywhere (provided it's not a controversial one where you're traveling).
A book can also help you really disconnect from home and work when you travel and connect with your surroundings instead. Try to choose a book about an iconic figure in the country or city you are traveling in or a historical account of a story that interests you to learn more about the culture.
3. Extra Shoes
There are 3 types of shoes that you can't go wrong with.  A good pair or walking or running shoes, slippers, and a decent pair of dress shoes. Walking shoes will keep your feet comfortable and prevent you from getting tired quickly. (The added energy used to balance yourself on improper shoes can wear the muscles in your lower legs down fast.) Here are some examples of the top rated walking shoes for men. Slippers are useful in showers that may not be as clean as you'd like or at the pool you didn't know you'd find.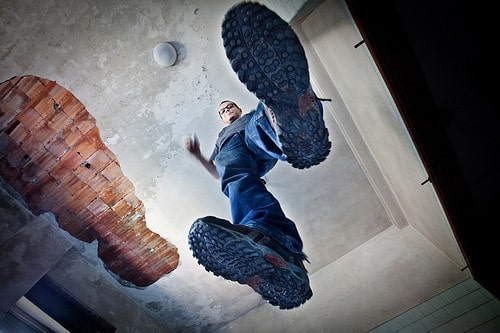 While you probably won't use dress shoes everywhere you go, there are many instances where you might be invited or happen upon a formal event (ever been invited to a wedding spontaneously?) The easiest way to pack a pair of shoes in your backpack is not to put them in it at all. Just tie the shoes together by the laces and then to your backpack straps.
4. A Suitcase
Of course you don't really pack a suitcase but it's the travel item that probably brings frequent travelers the most guilt. A suitcase makes you feel like you've failed as a traveler but in some cases it's better to bring one along rather than stress out about what you can't bring with you. A small suitcase doesn't have to tie you down and in many cases you don't even have to check them in (but it's ok if you do).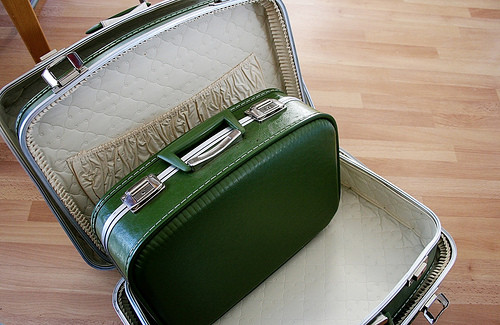 Find a cheap or used suitcase if you end up needing one and let it rest in your hotel, hostel, or an airport or train locker. You can come back and forth to it to fill you backpack full of the things you'll need for the day. A suitcase is also easy enough to sell most anywhere in the world if you find that it's too cumbersome to do you any good.
Use What You Bring
Don't waste your time feeling guilty about the things you end up packing, no matter what they are. You'll learn and be a better packer with each trip you take. The important thing is to try and use everything you do bring with you. Make sure that everything you pack has a purpose and try to multitask each thing.
Bio


Anil Polat, is a traveler and travel enthusiast who has spent his entire life traveling, studying cultures, and picking up tricks along the way. He writes foXnoMad to help you travel smarter."